Everything you need for a great day at work
Workspace Solutions
Filter workspaces
Insights. Ideas. Collaboration.
"For me, it's more about the team coming into the office, and feeling like they've got an office that meets their requirements for day-to-day business. If that's not happening, they're not going to stay happy."
Robert Giuliano, Head of Sales, Asia Pacific, NASDAQ
"Hub has beautiful spaces, everything is high tech, everything just works, and I think that is an extension of how we want our brand to be. That was really important for us when we were looking at offices – we wanted to make sure our clients would walk in and go wow!
Jessica Brady
Fox & Hare Financial Advisors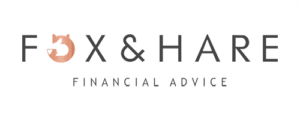 "Coming from other coworking spaces, I find Hub Anzac Square to be a far friendlier and more professional environment.
Chris Farley
PKCG
"As a small business owner, Hub gives my team the chance to work in a space full of atmosphere, with all the benefits of a larger corporate office.
Ben Wood
Calibre
"Who would not want to spend time here? Hub offers exactly what AMGC needs to fulfil its purpose.
Kelly Godeau
Director – Advanced Manufacturing Growth Centre
"Hub Customs House is luxurious, contemporary, stylish, and utilises the latest technology. I love it!
Darren Heathcote
Hach Private
Contact Us
Whether you're looking for a new workspace, a meeting or event space, or you've just got a query, fill out the form below and a member of our team will be in contact soon.
Proudly providing premium workspace experiences to