Hub Anzac Square
Five levels of modern flexible workspaces and offices accompanied by a sun-soaked outdoor terrace and chic café, all in an enviable location right above Central railway station.
Level 6
200 Adelaide Street
Brisbane QLD 4000
Open to public:
9am - 5pm, Mon - Fri
Members:
24/7 Access*
Thank you for your Interest
Fill in your details below to download the brochure for Hub Anzac Square Brochure.
Meeting and Workshop Spaces
End-of-Trip Facilities and Shower
Member Benefits
Hub Anzac Square offers all-inclusive pricing with flexible terms, alongside access to an outdoor courtyard, parent's space, media studio with podcasting and photography kits, exercise studio, showers and towel service, member discounts and perks, and access to Hub's locations across Australia.
About Hub Anzac Square
Hub Anzac Square's all-inclusive memberships provide spacious coworking, offices, and desks for Brisbane's best businesses.
Rooftop space with views across CBD
Walk to Queen Street Mall
Above Brisbane Central Station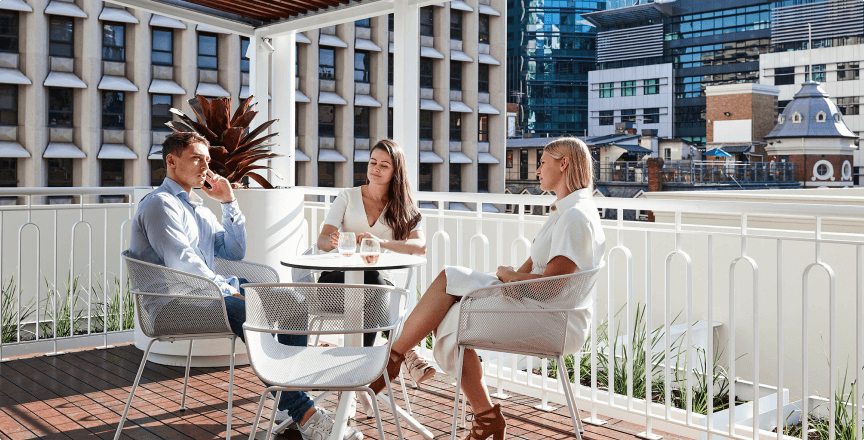 Business Community
With beautiful light-filled spaces throughout the coworking space, Hub Anzac Square brings Brisbane's best businesses together to grow and collaborate with each other and Hub's national community.
Expand your community, networks, and skills
Dedicated online portal to connect with members
Regular online and in-person member events
Book a tour
If you're looking for a new workspace, a meeting or event space, book an obligation-free tour!
Why Members Love Hub
Hub is what we'd always wanted: Inspiring, beautiful, and convenient with a friendly and professional environment.
Bryn Lockett
Logikal Projects
Coming from other coworking spaces, I find Hub Anzac Square to be a far friendlier and more professional environment.
Get in touch
One of our friendly team members will get back to you within one business day.